In the Wake of Hurricane Matthew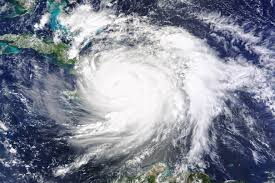 Hurricane Matthew hit Flagler County's coast on October 7th 2016 causing havoc to homes and leaving its sand dunes in turmoil. Since this devastating storm Flagler's County officials have been bombarded with questions about future dune protection and the time frames on which they will be complete.
Some Flagler residents are worried that if the dunes aren't built up and fixed soon, oceanwaters could rise and cause even more damage to the dunes and A1A. Public officials express their concerns with getting this task done in a timely manner but residents feel the repair project hasn't really gotten off the ground. Officials say there are some roadblocks they have overcome to get this project in full swing.
One of the obstacles is sea turtles. We are in the middle of sea turtle season and it is a very delicate issue they are trying to resolve. Another issue is the easements of the dunes. Flagler County doesn't own the dunes so the County is trying to get the easements from the property owners so they can start working in the repairs needed to strengthen the dunes. The approved budget and actual cost of this project is another major concern.
The cost of this dune repair project is estimated to be a whopping $20 million and county only has $10 million in the budget for these repairs. The high price tag of this project mostly derives from sand, transporting the sand, and the construction cost. County leaders recently visited Washington about funding assistance and FEMA stated the dunes will be priority. Currently, county officials are trying to find cheaper sand and searching other avenues to make this project more cost efficient.
Public leaders are going to keep the residents of Flagler updated through email blast and post to their website.